Leslie leaves turbulent wake in Newfoundland
Original Link: http://www.cbc.ca/news/canada/newfoundland-labrador/story/2012/09/11/newfoundland-storm-leslie.html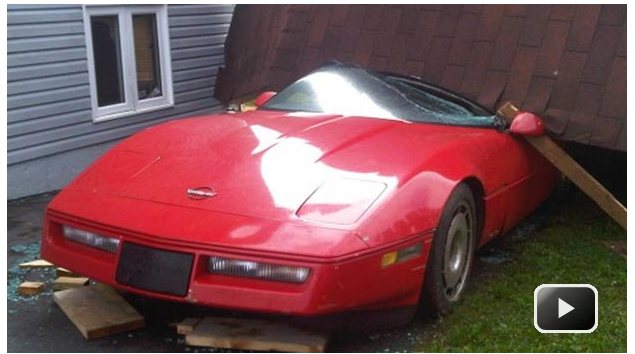 Post-tropical storm Leslie headed out to sea Tuesday afternoon, leaving behind a path of destruction that included toppled trees, torn power lines and roofs ripped apart from buildings.

Even as cleanup crews set to work, many officials breathed a sigh of relief that Leslie did not pack the wallop of Hurricane Igor, which blew apart bridges and washed out highways just two years ago.

Leslie, though, had winds as high as 137 km/h. The storm helped take out power in much of the Avalon Peninsula, including the St. John's area.
I'm posting this because this is where I'm originally from, and where my family lives, so it's always interesting when something like this comes up..