Original Link: http://www.studioneat.com/products/glifplus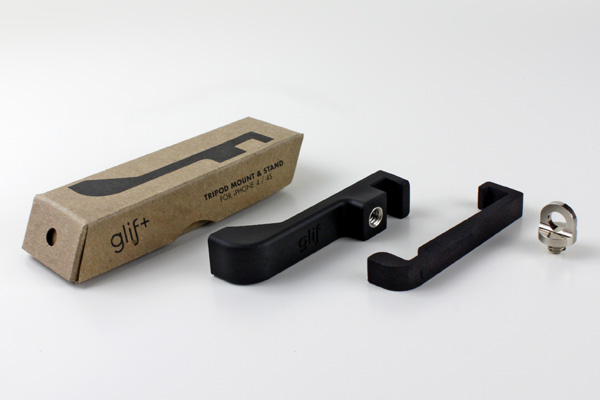 The Glif is a small and simple accessory for mounting my iPhone to my Joby GorillaPod. With the "serif" to hold the iPhone in place I can mount the iPhone any which way. The Glif also acts as a little kickstand to prop the iPhone up for watching movies, using FaceTime, etc. Though I nearly always simply have it attached to the Joby.
So how have I found it after a couple days?
In a word, handy.. Very, very handy.. Hook this to your phone, attach it to your tripod and start taking some nice pics
Any cons?
None, very nice design, works very well.
Recommend to others?
Absolutely, I highly recommend this to anyone who is an avid iPhone photo nerd who wants a to attach their iPhones to a tripod.